Andanda: Elevating Safety with High-Quality Personal Protective Equipment Supply
October 26, 2023
Personal Protective Equipment (PPE) refers to vital gear such as helmets, gloves, and masks designed to guard against potential hazards in the workplace. In diverse sectors, from medical to construction, the quality of PPE is instrumental. High-quality PPE supply doesn't just meet the minimum safety standards; it exceeds them, ensuring enhanced protection against threats.

In industries where risks are ever-present, the assurance of superior quality PPE can spell the difference between safety and jeopardy. Thus, ensuring a consistent supply of top-notch PPE is paramount to safeguarding the workforce and upholding industry safety benchmarks.
The Origins of Andanda
Mission
Andanda's journey began in Shanghai, born from humble origins and guided by a profound mission: to enhance safety and establish itself as the foremost innovator and caring provider. Firmly rooted in a deep understanding of the challenges surrounding worker safety, we swiftly recognized the disparity between the demand for high-quality Personal Protective Equipment (PPE) and its limited availability.
Unwavering Commitment
Andanda's vision is crystal clear: "Enhance safety and become the most innovative and compassionate supplier." At its core, Andanda is unwaveringly dedicated to both safety and excellence. Andanda firmly believes that PPE goes beyond mere compliance; it's a means to protect and preserve lives. Each product bearing the Andanda name undergoes meticulous testing and quality assessments, ensuring they not only meet but exceed industry standards.
Through years of unwavering commitment, Andanda has risen as a symbol of trust and dependability within the PPE industry. It consistently upholds its pledge to uncompromising safety and steadfast quality, resonating as a beacon of assurance.
Andanda's Extensive Range of PPE Products
Andanda presents a comprehensive array of Personal Protective Equipment (PPE) spanning various categories, addressing the diverse safety requirements of both industries and individuals. Our unwavering dedication to excellence guarantees that every product excels in terms of safety, quality, and innovation.
Our head protection lineup features cutting-edge helmets and hard hats engineered for exceptional impact resistance and comfort.
Unique Selling Point (USP): Lightweight yet exceptionally durable, providing all-day comfort and top-tier safety.
Andanda's respirators and masks deliver unmatched safeguarding against airborne contaminants.
USP: High-filtration efficiency and ergonomic designs ensure maximum wearer comfort.
Our glove range spans cut-resistant to chemical-resistant, meeting various hand protection needs.
USP: Offering superior grip, dexterity, and durability, enhancing hand safety and performance.
Safety glasses, goggles, and face shields are meticulously crafted to shield the eyes and face from potential hazards.
USP: Featuring clear vision, anti-fog coatings, and ergonomic designs for enduring comfort.
Andanda's earplugs and earmuffs provide effective noise reduction in noisy environments.
USP: Designed for comfort, these non-intrusive options ensure protection without compromising comfort.
Our coveralls, vests, and aprons are tailored to safeguard the body against chemical, biological, and physical hazards.
USP: Breathable, resilient fabrics and ergonomic designs ensure all-day comfort.
Safety shoes and boots are engineered to maximize foot safety and comfort across diverse work environments.
USP: Equipped with slip-resistant soles, steel toes, and ergonomic support for enduring comfort.
Andanda's PPE products distinguish themselves through rigorous testing, strict adherence to industry standards, and an unwavering commitment to exceeding expectations in safeguarding lives. Our diverse range is designed to cater to the evolving safety needs of professionals across industries, guaranteeing safety, innovation, and unparalleled quality in every product.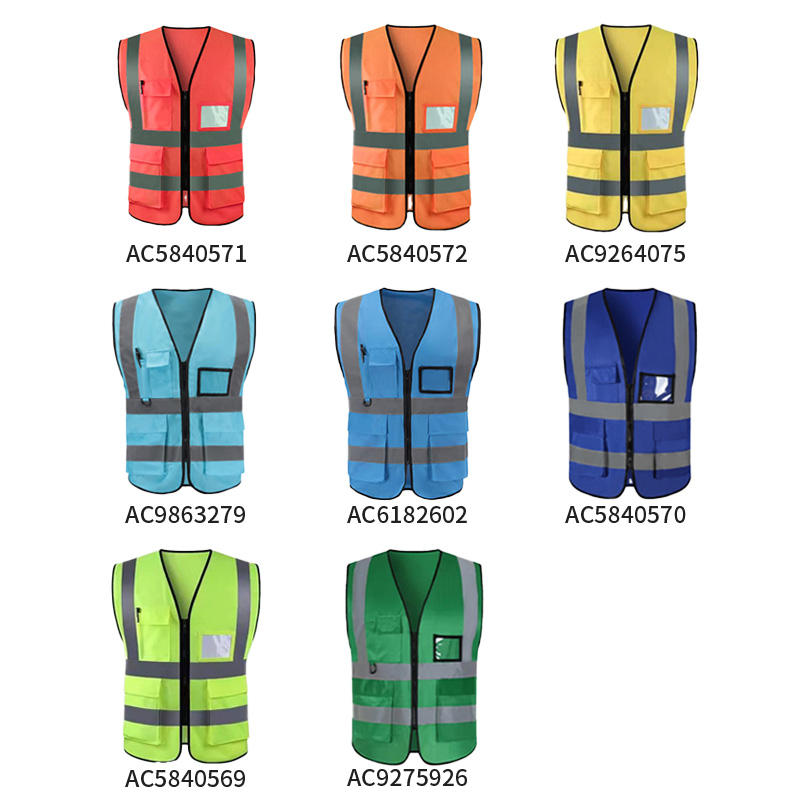 Importance of High-Quality PPE
The contrast between standard and High-quality PPE supply is profound, carrying significant implications for safety, durability, and overall effectiveness. While conventional PPE may provide basic protection, top-tier options like those offered by Andanda redefine safety standards.
Enhanced Safety
High-quality PPE, like Andanda's, is meticulously crafted with precision and premium materials to deliver unparalleled protection. It can withstand elevated levels of stress and offers enhanced resistance to hazards, thus lowering the risk of accidents and injuries.
Extended Lifespan
Standard PPE often degrades swiftly, necessitating frequent replacements. Conversely, high-quality PPE endures for extended periods, resulting in cost savings over time and consistent protection.
Optimal Performance
High-quality PPE is engineered for comfort and ergonomic compatibility. This ensures that wearers can carry out their tasks without discomfort or hindrance, ultimately boosting productivity.
Real-world examples vividly illustrate the advantages of Andanda's unwavering commitment to quality. In manufacturing environments, Andanda's robust gloves not only shield hands from chemicals but also withstand rigorous usage, reducing the need for frequent replacements. In healthcare settings, Andanda's high-filtration masks have played a crucial role in safeguarding frontline workers during the COVID-19 pandemic, ensuring dependable protection over prolonged durations.
Andanda's Unwavering Commitment to Innovation
Innovation is the lifeblood of Andanda, deeply embedded in our core values, propelling us to thrive in the dynamic realm of safety.
Research and Development
Innovation is in Andanda's DNA. We harness "digital technology + safety protection technology" to forge the PPE ecosystem. By uniting domestic and international industrial resources and advantages, we empower customers to procure a wide array of high-quality PPE in a single destination, offering tailored industry solutions. With customer safety as our foremost concern, we pledge to deliver top-tier personal protection products through meticulous quality control, exceptional innovation, and design to ensure user safety.
Strategic Partnerships
Through collaborations with safety organizations and industry leaders, we tap into collective wisdom and expertise, birthing pioneering solutions. As of now, Andanda's product footprint spans 60 countries and regions across the globe.
Continuous Enhancement
We wholeheartedly embrace change and proactively seek opportunities for refining our products and processes. Adapting to shifts within the industry guarantees that our PPE consistently not only complies with but also surpasses the evolving safety demands of our valued customers. Supported by Andanda's adept R&D team and CNAS-certified laboratory, we possess the robust foundation necessary for advancing core technologies.
CONCLUSION
Andanda is a shining example of steadfast dedication to safety, providing an extensive array of High-quality PPE supply that sets new benchmarks within the industry. Driven by a mission to elevate safety and serve as a compassionate innovator, Andanda has successfully closed the chasm between PPE demand and its high-quality supply.
Our commitment to exacting standards and superior materials guarantees heightened safety, prolonged product durability, and peak performance. By fostering innovation, investing in research and development, forging strategic alliances, and perpetually refining our offerings, Andanda consistently exceeds the ever-evolving safety criteria.
--- END ---