Another great achievement! Andandar won four quality awards
July 20, 2023
During the period of March 15 this year, in the theme activity of "2022 3.15 Product and Service Quality Integrity Commitment" organized by the China Quality Inspection Association, Andandar has won four quality awards (" National Product and Service Quality Integrity Demonstration Enterprise ", "National Quality Reputation Guarantee Product", "National Product and Service quality Integrity Leading Brand" and "National Personal Protection Industry Quality Leading Brand"). The award comes from Andandar's consistent adherence to product quality, showing the national authority's high recognition of Andandar's product quality and service level, and is an important part of highlighting the strength of the Andandar brand.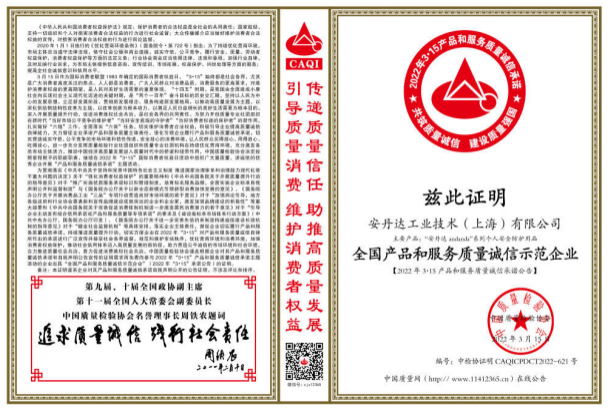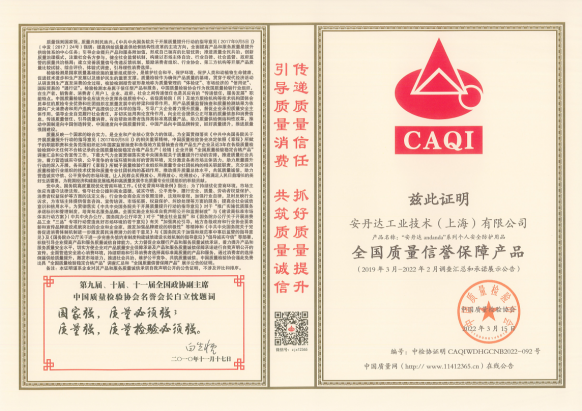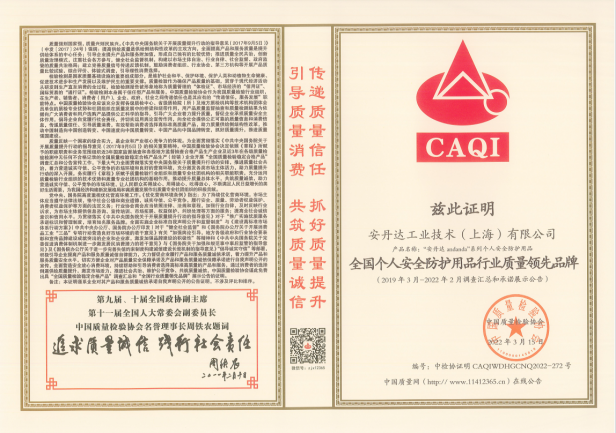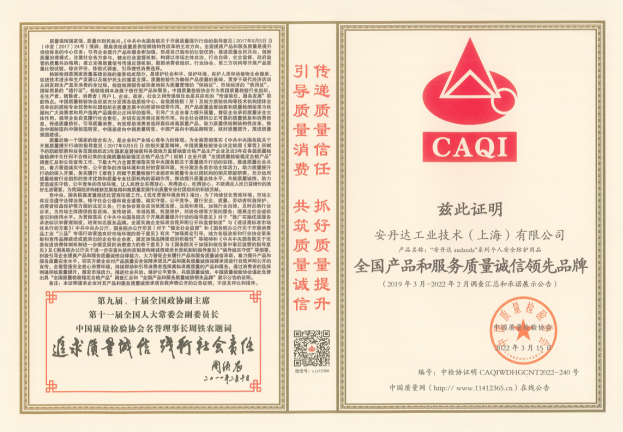 Andandar won four quality awards
Andanda's product quality has passed the inspection of national institutions and the test of society, thanks to Andanda's lean control in quality. Behind the quality, is Andanda's strict requirements for product design and development, production technology and equipment, quality management technology and methods, and talent construction.
In terms of technology research and development, quality control and standardized production, Andandar has established its own quality management system (AQS) (FIG. 5), innovatively proposed the talent supply chain classification system and product/raw material/supplier classification system to drive both sides, stimulate the potential of partners, and cultivate the supplier side talent link. Work with partners to establish and guarantee superior quality throughout the value chain.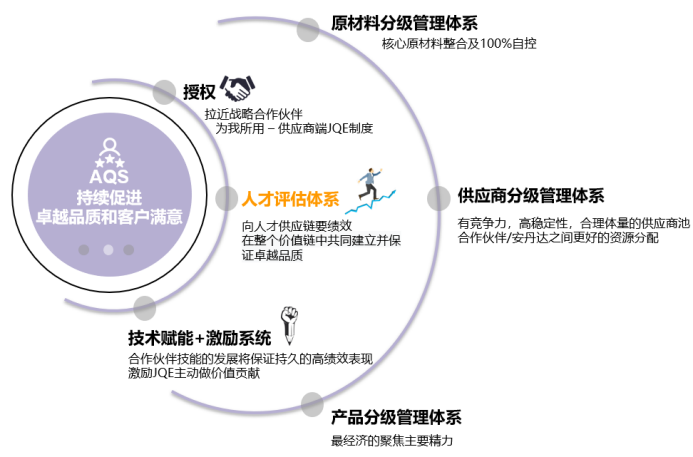 In November 2021, with excellent research and development strength and innovation ability, Andanda was awarded the national high-tech enterprise recognition (certificate number: GR202131000984). The "315 theme event" won the award again, will further stimulate the determination and fighting spirit of all Andandar staff to adhere to quality, to standardize the system and digital innovation to drive the continuous development of quality, to bring customers more high-quality products, and promote the high-quality development of Andandar.
About China Quality Inspection Association

China Association of Quality Inspection is the national quality inspection institutions and quality inspection workers and quality supervision workers of the quality inspection industry organization and quality professional associations, the competent department is the State Administration for Market supervision and Administration, the State Administration for Market supervision and administration is directly under The State Council.
About Andandah

Andanda Industrial Technology (Shanghai) Co., Ltd. is a product company that provides design, development and production solutions for Personal Protective Equipment (PPE), including safety hats, goggles, earplugs, masks, gloves, safety shoes, protective clothing, safety belts and other PPE products. Relying on the advanced research and development and testing capabilities of the laboratory, Andanda provides customers with international quality and cost-effective PPE products, and is committed to becoming the most innovative and caring enterprise.
--- END ---