Andanda:  Your Trusted Personal Protective Equipment Manufacturer
September 11, 2023
Personal Protective Equipment (PPE) encompasses various equipment worn to prevent injuries or illnesses, effectively reducing the risk of encountering hazards that could harm the wearer and those in their vicinity.
While PPE has proven effective in minimizing injuries, its primary purpose is safeguarding against severe health issues, such as respiratory ailments and skin diseases. PPE equips workers to confront diverse hazards securely.
In promoting workplace safety, PPE manufacturers occupy a pivotal role. PPE stands as an indispensable tool for shielding workers from workplace hazards. Manufacturers of PPE bear the responsibility of ensuring the safety and compliance of all their products with occupational health and safety legislation.
This necessitates that PPE manufacturers possess a profound understanding of the factors that render PPE both safe and efficient. They must also guarantee that their offerings align with pertinent standards, regulations, and best practices.
Business Establishment
Company Mission and Vision
Andanda is a renowned manufacturer of personal protective equipment (PPE), dedicated to safeguarding individuals from workplace hazards. We offer an extensive range of safety solutions across various industries, including protective gloves and aprons for food service personnel, chemical-resistant gloves for oil and gas workers, and much more.
Our commitment to delivering high-quality products at competitive prices is made possible by our global network of trusted raw material suppliers. Our ultimate goal is to provide cost-effective solutions that not only meet but exceed safety standards within the industry.
Product Portfolio
Our diverse product catalog encompasses a wide array of items, spanning helmets, goggles, earplugs, gloves, safety shoes, protective clothing, and more, totaling an impressive 10,000+ SKUs. Leveraging cutting-edge digital technology, we empower our customers and establish a robust PPE ecosystem.
Our product line extends complete protection from head to toe, featuring hard hats, goggles, earplugs, masks, gloves, safety-toe shoes, and protective clothing, offering an all-encompassing selection that surpasses 10,000 SKUs.
These products find versatile applications across numerous sectors, including electronics, energy, automotive, food, aerospace, military, mining, metallurgy, construction, and beyond. They cater to diverse PPE needs, enabling us to provide tailored solutions and customized products that cater to the unique requirements of our clients.
Manufacturing Process
Sourcing raw materials
One of the most important things we do as a manufacturer is source raw materials. Our goal is to provide our customers with high-quality products at affordable prices by sourcing all of our material from reputable suppliers around the world. We have built strong relationships with these suppliers over many years so they know they can trust us to provide them with top quality materials at an affordable price. In return, they give us access to their latest innovations, which help us provide safer products at lower costs than ever before!
Production process and quality control
Andandar benefits from a dedicated R&D team and an Innovation Center of Excellence (CIE), which offer robust support for the advancement of core technologies. This commitment to research has led to the creation of numerous essential patents.
By merging "digital technology" with "safety protection technology," Andandar empowers customers to streamline their procurement of diverse PPE offerings. Moreover, Andandar delivers expert industry solutions, ensuring a high-quality, comprehensive experience for its clientele.
Inventory management and stock control
Our inventory management system is managed by our team of experts who are constantly monitoring your inventory levels and placing orders when necessary. They also help you with any queries you may have about your order or delivery date. The system allows you to track the status of your order from the moment it leaves our warehouse until it reaches its destination.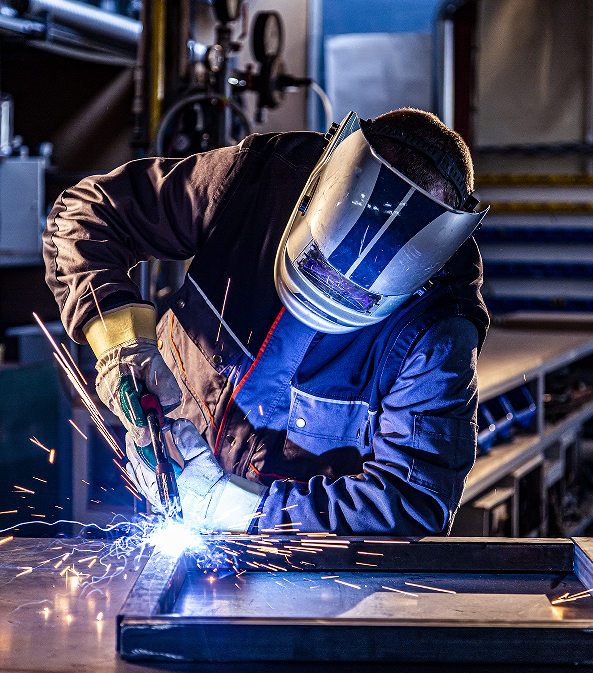 Compliance and Assurance of Quality
Ensuring Adherence to Safety Standards and Regulations
We maintain a dedicated team of professionals well-versed in the latest safety standards, diligently ensuring that our products consistently align with all pertinent norms governing personal protective equipment.
Our team conducts regular audits to verify that our product portfolio not only meets but exceeds industry benchmarks. To enhance transparency, we provide compliance certificates at every production stage, assuring our commitment to regulatory compliance.
Quality Control Measures and Rigorous Testing Protocols
At the heart of our operation is an unwavering commitment to quality control. Our staff undergoes rigorous training encompassing the correct usage, care, and maintenance of our product range.
To guarantee we deliver the highest quality products at competitive prices, we subject our offerings to exhaustive comparative testing against those of other manufacturers.
Our comprehensive testing protocols are designed with your safety and comfort in mind. These encompass:
1) Material Strength Tests: We assess materials for their robustness to ensure they withstand wear and stress without failure. This includes evaluations such as material stress, compression, tear, and abrasion testing.
2) Physical Properties Tests: Examining attributes like hardness, flexibility, and tensile strength helps us gauge material durability in real-world scenarios, determining how well it can endure applied forces before yielding.
3) Chemical Resistance Tests: Understanding material performance under diverse chemical conditions, including acidity and alkalinity, is critical. It aids in pinpointing any potential hazards associated with specific chemical exposures.
Approvals
Our CNAS laboratory at Andanda boasts an extensive array of testing capabilities, complemented by state-of-the-art equipment and a proficient team skilled in formula development and process simulation.
This facility harmoniously integrates multiple functions, spanning material development, testing, intelligent manufacturing, certification, and digital technology development. It adeptly provides a gamut of solutions and consulting services, spanning from raw materials to final products, and encompasses the optimization of intelligent manufacturing processes.
Research and Development
Pioneering PPE Design and Technology Innovations
The landscape of Personal Protective Equipment (PPE) is undergoing a transformative evolution, and Andanda stands at the vanguard of this evolution. With our dedicated team of engineers, we maintain an unwavering commitment to exploring novel avenues for enhancing our product range. While we've always prioritized innovation, we are now catapulting it to unprecedented heights.
Fostering Research Partnerships and Collaborations
Our unwavering commitment to innovation ensures that you'll discover pioneering solutions tailored to your business requirements. We actively engage with our customers, fostering collaborative relationships that yield customized solutions to assist them in achieving their objectives.
Remaining Apace with Industry Advancements
In our relentless pursuit of enhancing workplace safety, we continuously seek novel methodologies. Through research partnerships and collaborations with leading entities in the field, we remain at the forefront of the latest developments in safety product technology. This ensures that we bring you the most cutting-edge solutions for safeguarding your workforce.
Sustainability and Environmental Responsibility
Adoption of Eco-Friendly Manufacturing Practices
Andanda, with a rich history in personal protective equipment manufacturing, proudly maintains ISO certification and adheres rigorously to international quality standards. Crucially, we are committed to ensuring that our manufacturing processes leave no ecological footprint. Our dedication to environmental responsibility extends to recycling a substantial portion of materials within the manufacturing cycle, coupled with proper disposal of all waste through certified waste management services.
Championing Waste Management and Recycling Initiatives
Our pledge to safeguard the environment is reflected in our proactive recycling initiatives, designed to curtail waste generation and reduce our carbon footprint. Furthermore, we actively collaborate with like-minded companies that share our vision of sustainable business practices, offering them access to eco-friendly PPE alternatives.
Upholding Corporate Social Responsibility
Corporate social responsibility holds a special place within the ethos of Andanda. As we chart our business growth, we are equally dedicated to nurturing our community through meaningful contributions. We recognize that our success, although significant, is finite. Thus, we are committed to ensuring that, when our time eventually comes, others can carry forward the positive work we initiated, fostering an enduring legacy of social and environmental responsibility.
CONCLUSION
In a world where safety reigns supreme, Andanda proudly stands as your steadfast ally, your unwavering partner in the paramount mission of safeguarding lives. As devoted manufacturers of personal protective equipment (PPE), our unwavering commitment revolves around prioritizing your safety every single day, devoid of compromise.
Opting for Andanda translates to selecting a brand that places your protection at the forefront of its ethos. Our PPE offerings are not mere products; they are the outcome of meticulous design, relentless testing, and unwavering reliability. Our pledge to safety transcends the confines of the workplace, extending to every facet of your life.
We extend our heartfelt gratitude to you for choosing Andanda as your trusted manufacturer of personal protective equipment. Rest assured, we are here to shield you, today and eternally.
--- END ---